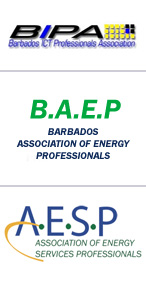 Alternate Energy Solutions


ASI has a strong appreciation for the current environmental issues that are affecting global climate change. We are also aware of how closely this is linked to the way we generate electricity from traditional fossil fuels and our unwanted dependency on oil in particular. Harmful emissions continue to create problems mostly generated by the developed world but it is a global problem. This makes ASI and you global participants in a global solution. We know that many of you also share these concerns and wish to take action today.

We are therefore committed to offering Alternate Energy solutions to you. ASI has invested in researching the most appropriate solutions so that you don't have to. We access the latest in alternate energy technologies to bring you alternatives that generate clean power and create energy independence.

We recognise that not every situation lends itself to any alternate energy supply. Therefore, ASI takes the time so analyse your different type of energy needs in order to match them with the correct alternate energy solution. This ensures that your energy demand is unaffected by any fluctuations in supply which may otherwise be a problem. This is a new and exciting area and much research is still required. We are therefore committed to pursuing a new path with each of our clients

ASI provides its commercial and residential clients with specific design information including costs for implementing Solar, Wind and Natural gas solution. We also provide advice about other solutions and recommend other reliable solution providers.

Clean energy in a sustainable environment is our ultimate goal. We therefore provide that customized design or solution to create a more sustainable energy future for us all.