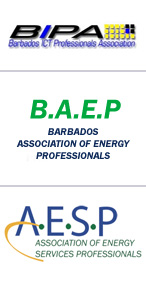 Energy Efficiency Programmes
ASI offers an efficiency rating programme which assigns energy efficiency ratings to each hotel, apartment and Guest House in your country and eventually overseas starting with our Caribbean Region. Our programme rewards hotels which are efficient and encourage the others to source assistance in doing better. Our aim is to help you improve and do better commercially.

Your property will be assessed individually and will receive your assessment via two (2) clear and specific values for your property.
An absolute e-efficiency rating
A competitive relative e-efficiency ranking
e-efficiency Rating
Similar to the Star and Diamond rating, energy efficiency ratings will range from 1 at the bottom to 5 at the top. Properties with very poor e-efficiencies (<66%) and properties that do not participate will not be rated. This graph shows the rating scheme.
| | | |
| --- | --- | --- |
| Lower Score | Upper Score | e-efficiency Rating |
| 0% | 65% | Not Rated |
| 66% | 75% | 1 |
| 76% | 80% | 2 |
| 81% | 90% | 3 |
| 91% | 95% | 4 |
| 96% | 100% | 5 |
e-efficiency Ranking

Your efficiency ranking will be done when all the hotel properties have been rated. Initially this will be done among locally hotels. Rankings will allow your properties to be compared directly with others. It may be used as a competitive tool to further raise the level of energy efficiency. Ranking will be issued in terms of position and quadrants.

Benefits

A good Atom rating will allow you to use your designation as a marketing tool to attract more guests. Just as you may use their green or diamond designation, you will also be able to use your e-efficiency rating to target guests who are interested in energy conservation and emissions reduction. By addressing their weaknesses, hotels may save on their monthly operating cost and reduce their carbon footprint.

Our programme may also be used by the Tourism Authority in their overseas marketing campaigns to highlight your destination as an energy conscious one, hence adding value to your tourism product.